Winter Wonderland Hyde Park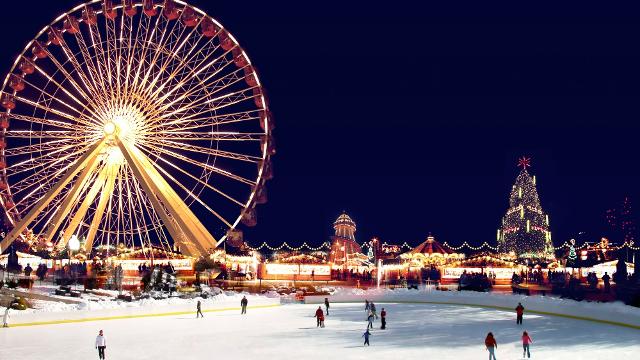 Are you looking for the best calm and silent place to relax your mind? Or Maybe you want to have fun, try different drinks and amazingly delicious treats, shop at Christmas Markets, or buy gifts for Christmas? Or Maybe you want to see spectacular views that London offers from the Giant observation wheel? Then you should plan your visit to the best destination - Winter wonderland 2014 that is opening on November 21.
Winter is a season that is known to be very cold and the dressing changes. One needs to wear warm clothes during the entire period. Normal activities are carried out, and people still have fun especially sporting games. These activities help one to keep warmer through the entire winter period and enjoy the season too.
Hyde Park is a very good place to be during the entire winter period that is found in London. Family can enjoy their festive seasons in this park. There are various things that one can do while in the winter wonderland in Hyde Park. There is a lot of fun and entertainment that one can get while in the park. Attractions in the winter wonderland in Hyde Park are, bar ice, the giant observation wheel, Lycamobile ice rink, circus shows, the magical ice kingdom and various rides. These attractions make the winter season to be very enjoyable a part from it being very cold.
Sporting games like ice skating are mostly done in this park as it is known as the magical ice kingdom. There is a lot of frozen snow that makes skating very enjoyable. There are guides who help people skate despite their age. Reservations are done earlier as many people go there during the winter period.
There is a feature that is known as the giant observation wheel in the winter wonderland Hyde Park. It helps one to have a good view of the city of London on a higher place which is 60 metres above. This makes it very enjoyable. People can also enjoy their drinks by using glasses that are made from frozen ice, which contributes to the wonders of the Hyde Park. The best thing about this place is the entry is free during the winter season.